Ziniy Lets You to Create Digital In Minutes
Ziniy is the all-in-one solution you will ever need to convert PDF files into shareable digital magazines, catalogs, brochures & marketing collateral for any device and any screen.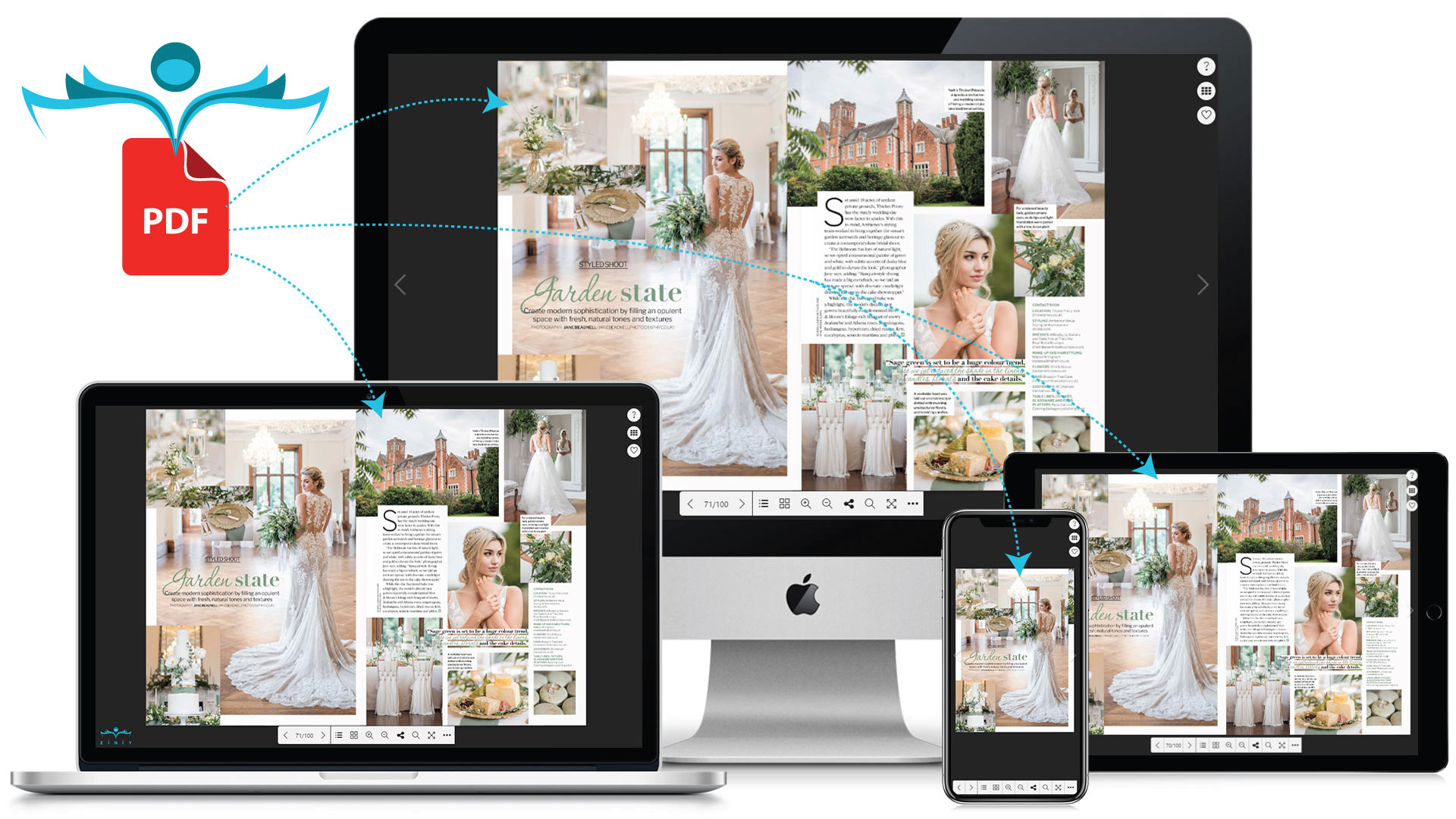 HOW TO NAVIGATE DIGITAL EDITION
Here are various ways to navigate digital edition. Click on each for more.
To go to the next or previous page, swipe left or right on the mobile device or drag left or right with the mouse on PC or Mac.
Single Touch on mobile device or click on mouse for PC or Mac to go to the next or previous page.
Use Next or Previous arrows buttons on each side of digital edition to go to the next or previous page. You can also use arrow keys in the navigation bar at the bottom of the screen.
Use Left or Right keyboard buttons on the PC or Mac to go to the next or previous page.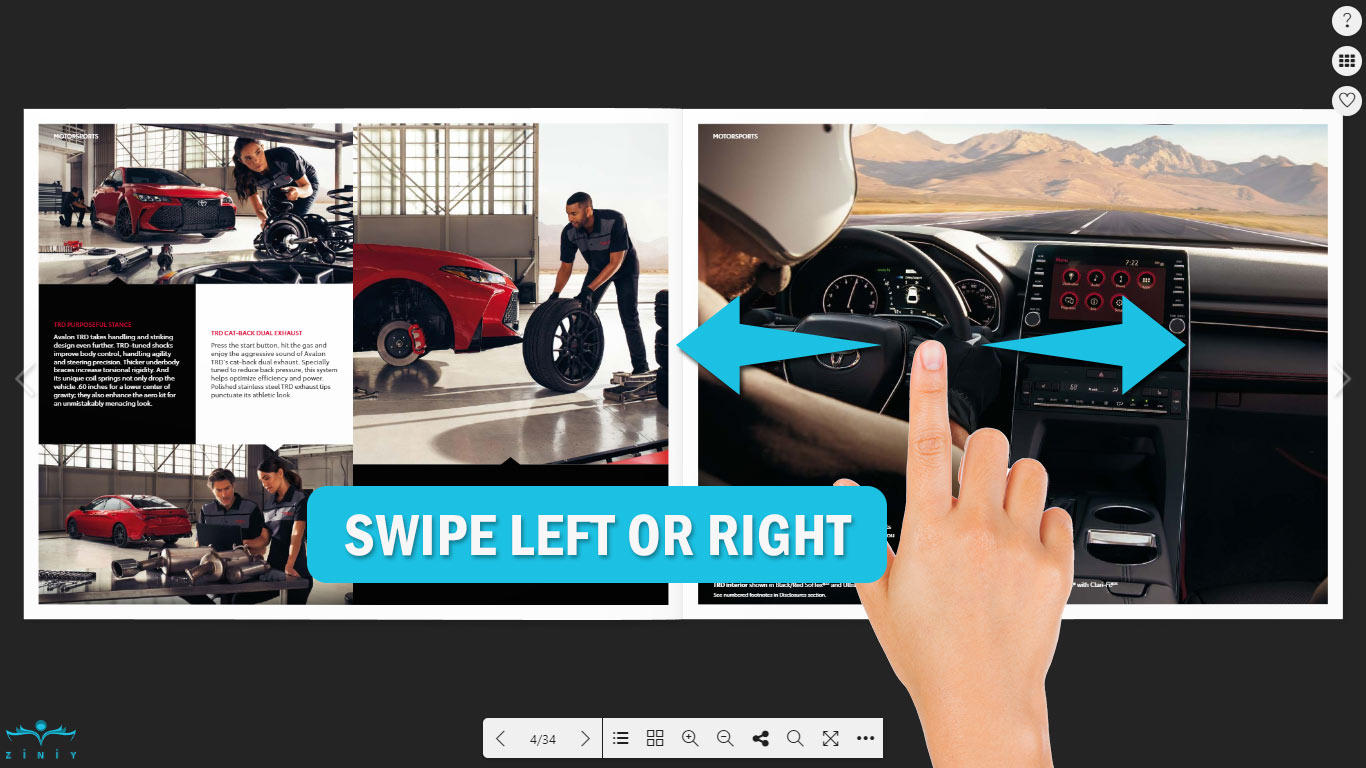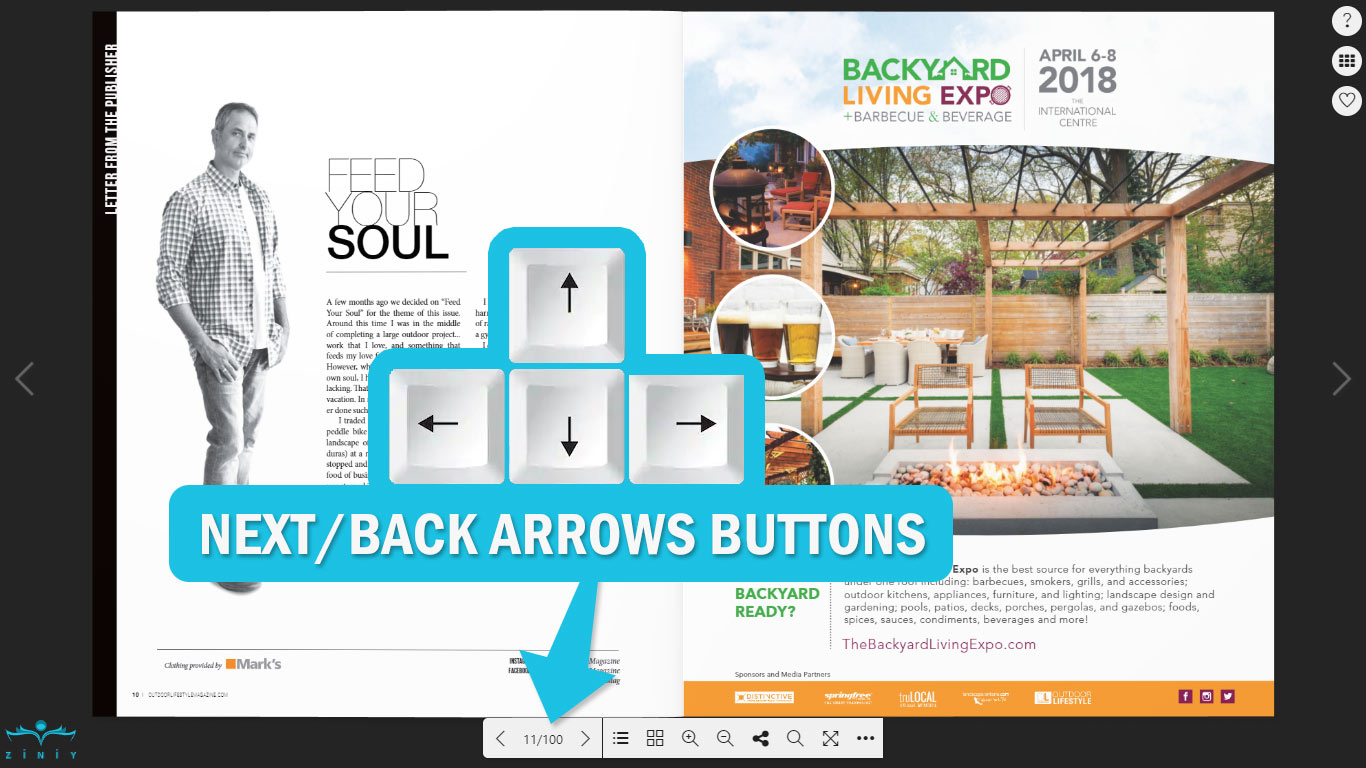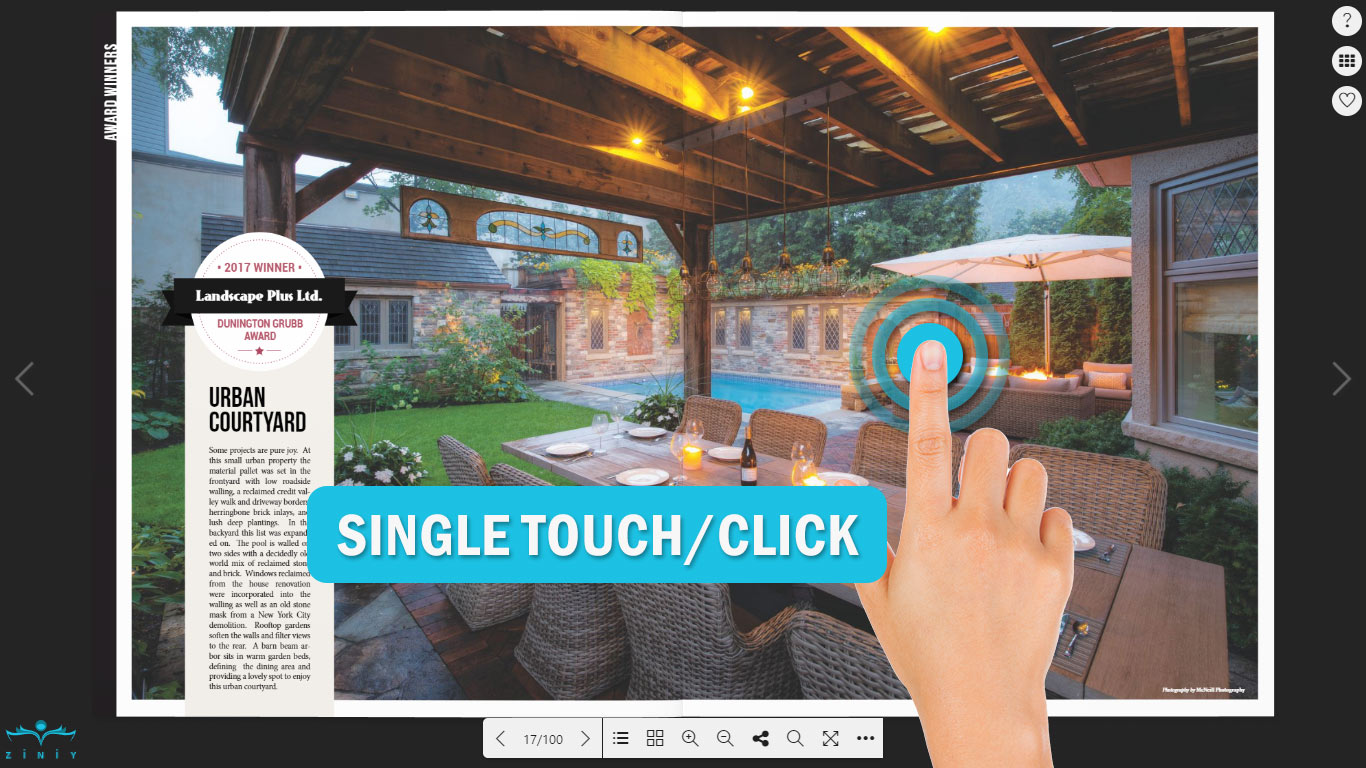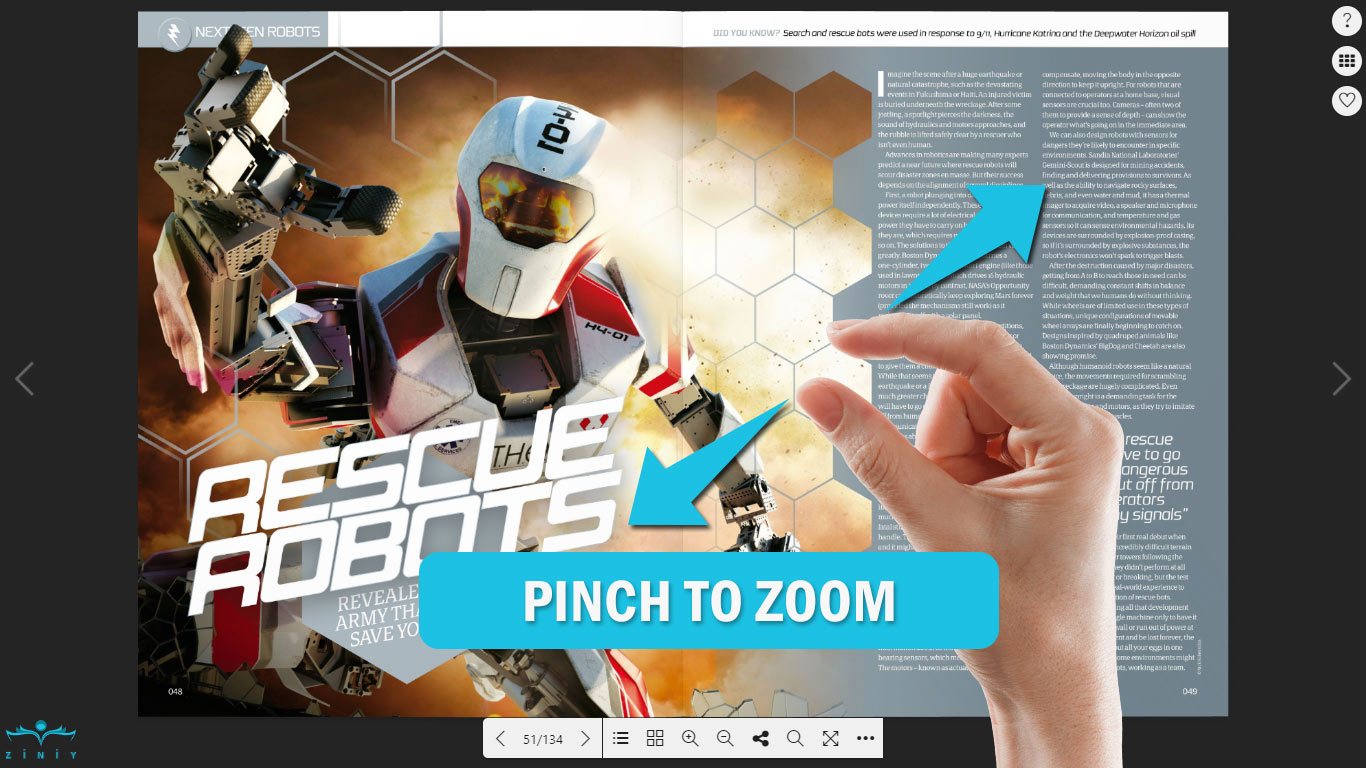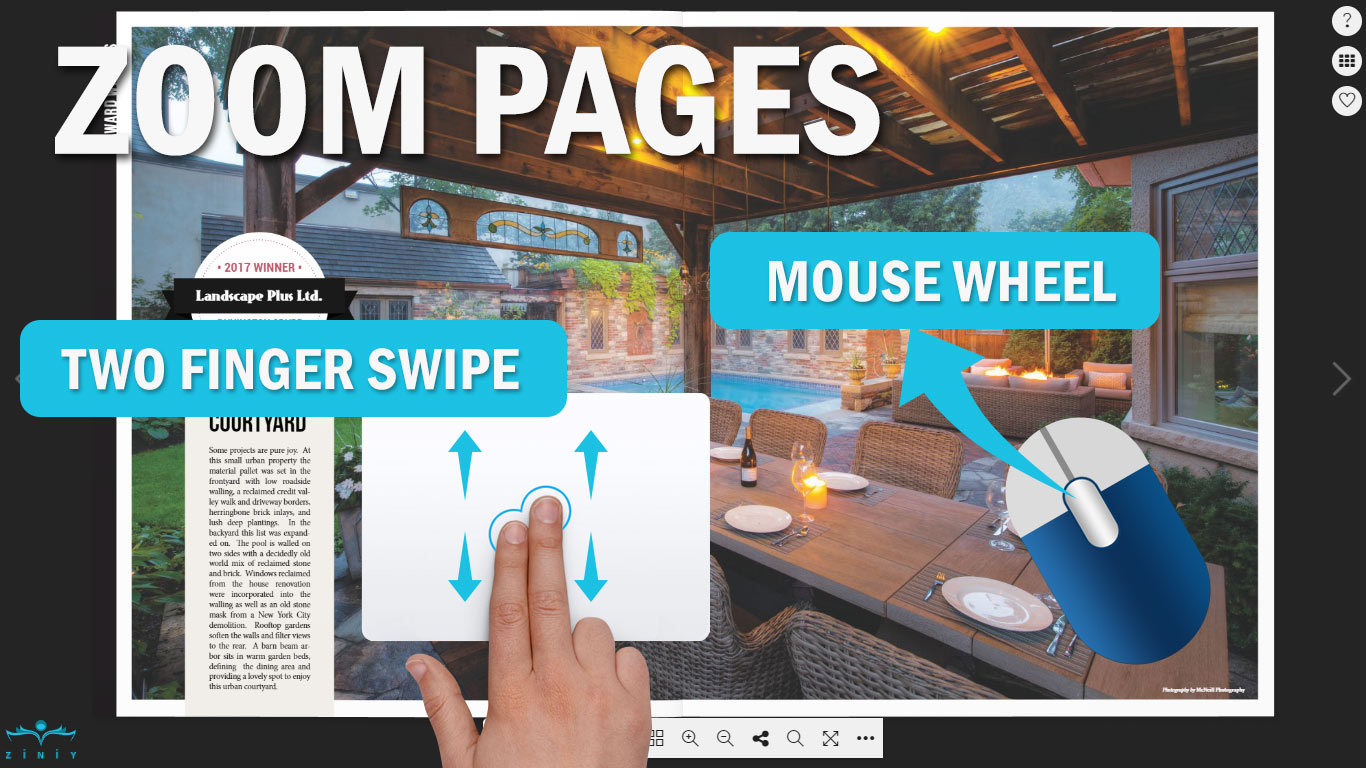 ZOOM PAGES
On touch devices, use pinch gestures to zoom pages. Desktop users can use the mouse wheel to zoom the page.
On mobile devices and touch screens, Pinch-In or Pinch-Out to zoom pages.
Use Mouse Wheel or navigation buttons to zoom pages.
Swipe up or down with two fingers on the touchpad to zoom in or out.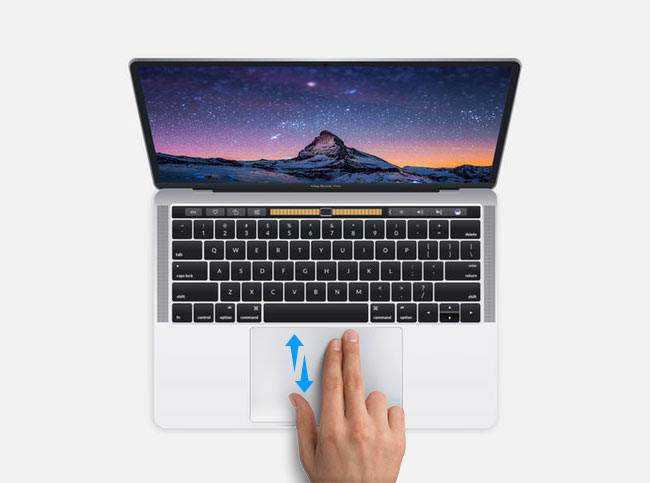 MONETIZE - SELL EDITIONS OR SUBSCRIPTIONS
Easily sell digital editions at same or different prices, or earn from selling subscriptions.
By default, all digital editions created with Ziniy will be free for all readers. All digital editions are supported by all screen sizes and any device! You can also restrict the access to readers who will subscribe your newsstand notifications, or sell digital editions with annual subscription option.
Sell digital edition with same or different prices with or without enabling annual subscription. Easily manage prices for all your digital edition in your library.
With annual subscriptions, your readers will have full access to all your latest or archived edition. Easily enable or disable subscriptions with a few clicks.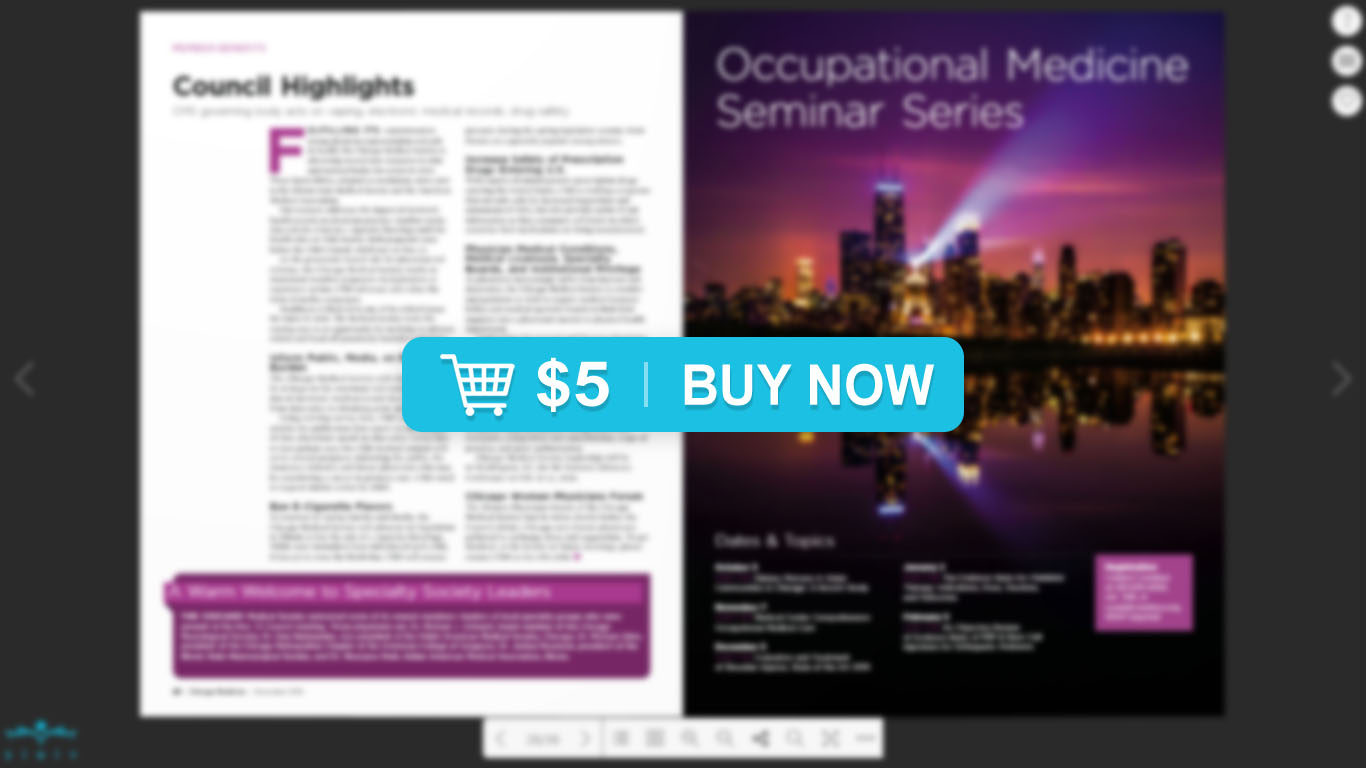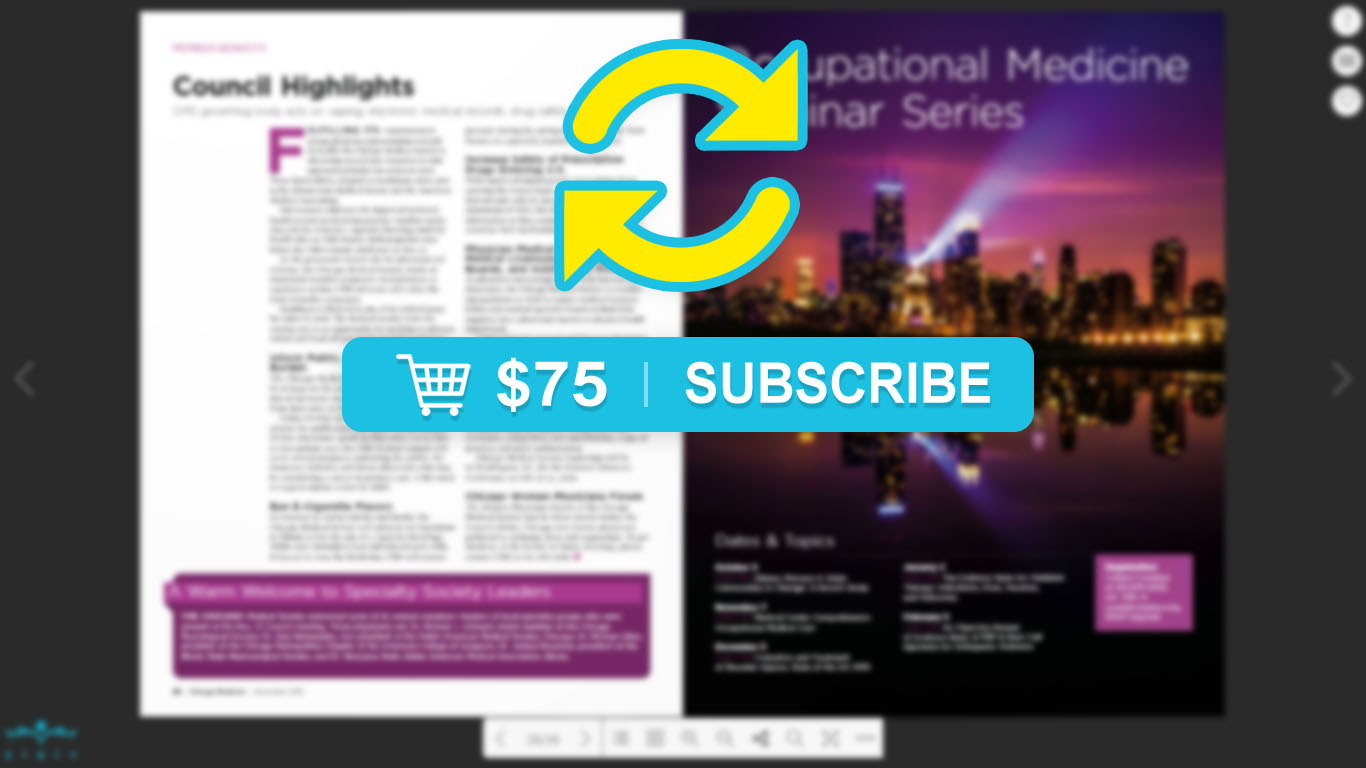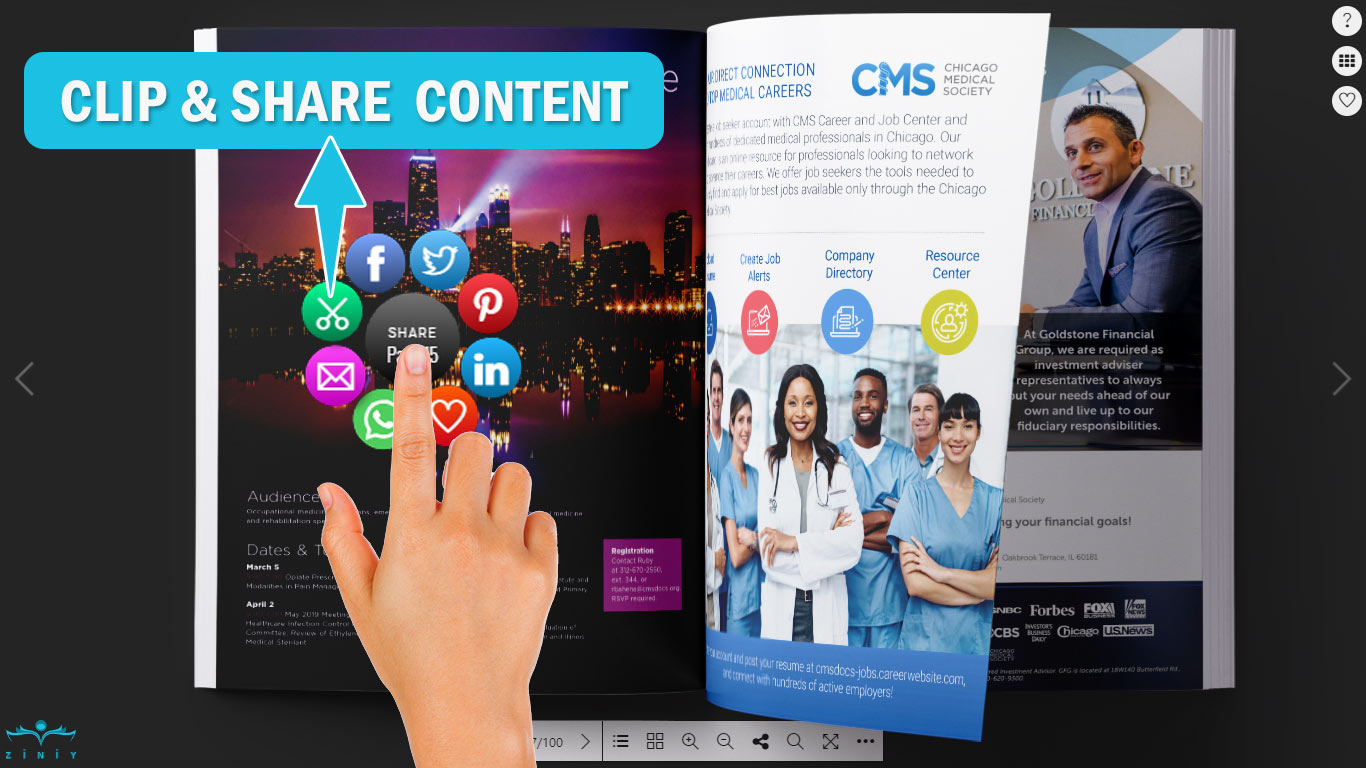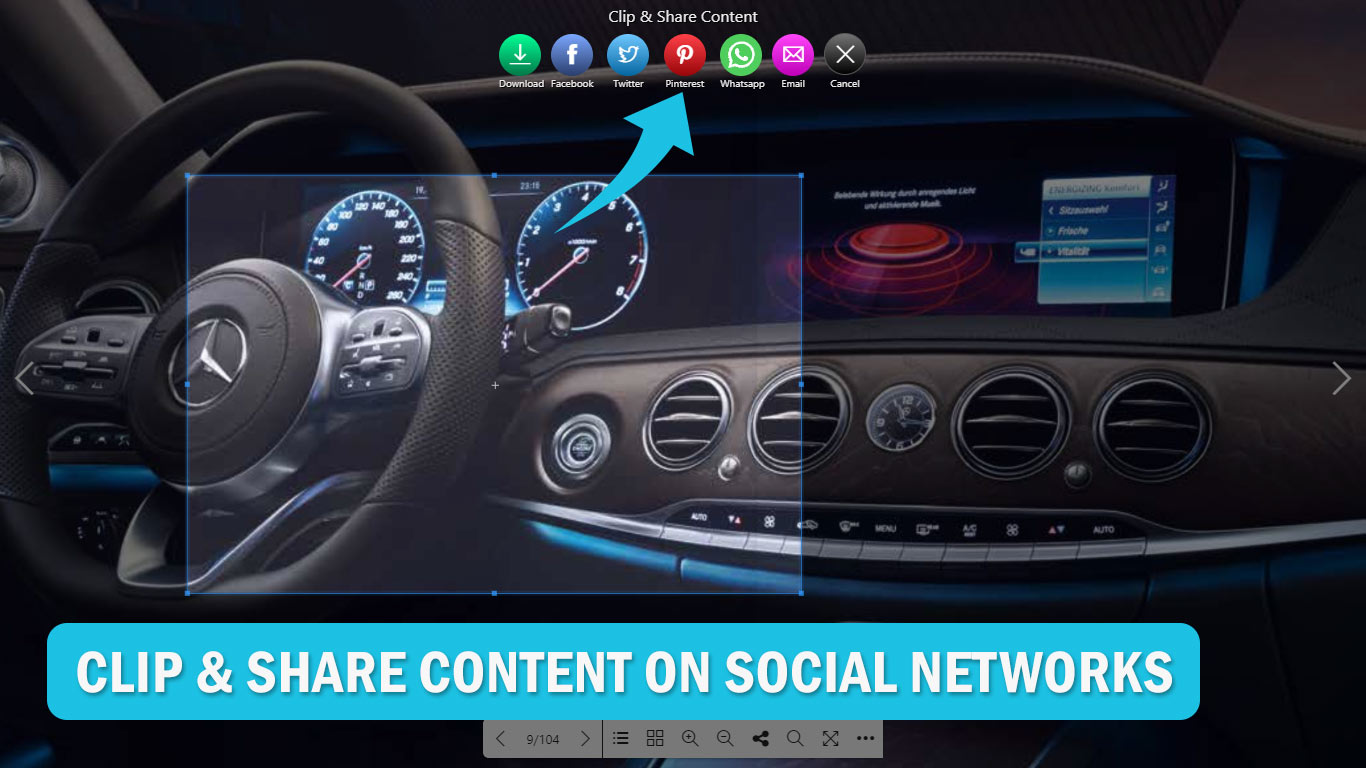 SOCIAL SHARING WHEEL & CLIP SHARE
Now readers can clip and share favorite articles, pictures, and products on social media.
Touch & hold any page on the mobile device or click & hold with the mouse on PC or Mac for one second to Reveal Sharing Menu. You can also click on the share icon in the navigation bar.
In the Social Sharing menu, click on Scissor icon to launch Clip & Share feature.
After launching Clip & Share feature, Touch & Drag on mobile devices, Click & Drag with mouse on PC or Mac to Clip and Share your content on social networks, share with friends, or download image.
More Features
Unique Stunning Features for Your Next Digital Edition
With Ziniy, you can create both Flipbooks and interactive, digitally-native experiences, in one single comprehensive platform. Below are the unique features available with all editions.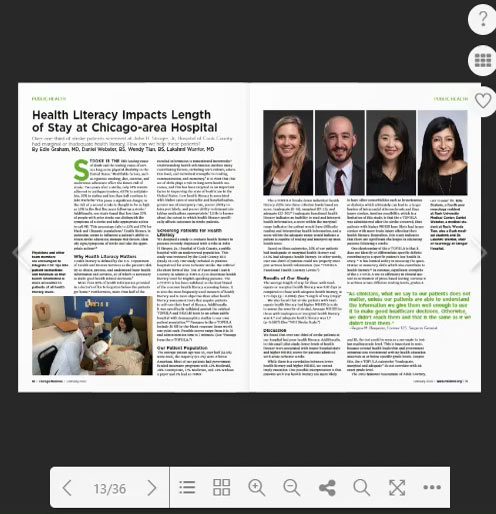 REALISTIC 3D PAGE FLIP EFFECT
Your readers will love the built-in 3D page turning effect which works on every device.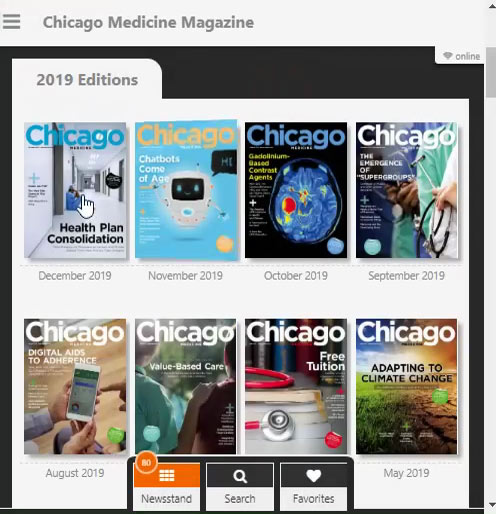 BUILD YOUR NEWSSTAND
Manage all your editions with built-in Responsive Newsstand. Search any article with ease in past editions with global search option.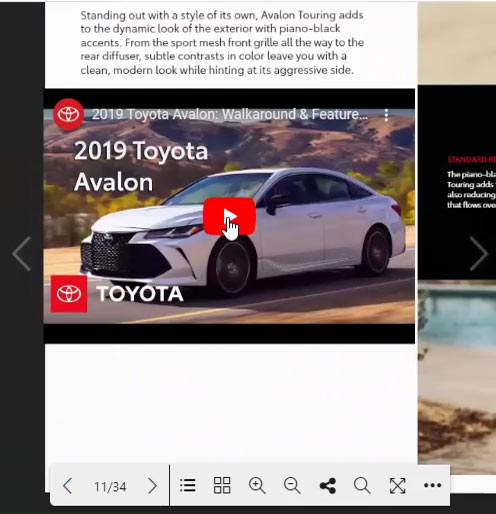 CAPTIVATE WITH VIDEOS AND MUSIC
Integrate YouTube, Vimeo & Facebook Videos in your content or mp3 music using the backend links tool. Engage more readers and create exciting editions.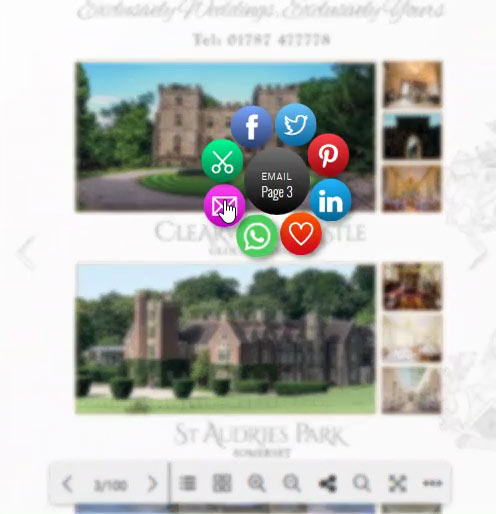 TOUCH & SHARE
Tap & hold anywhere on the page to reveal a beautiful social sharing menu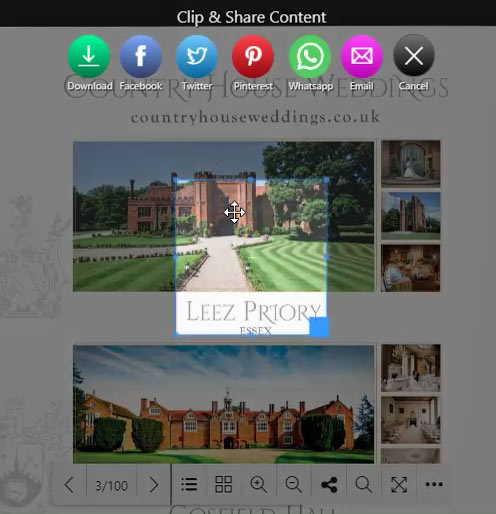 CLIP & SHARE
With a unique clipping feature, you can easily Clip and Share product pictures and articles on social media or send via email.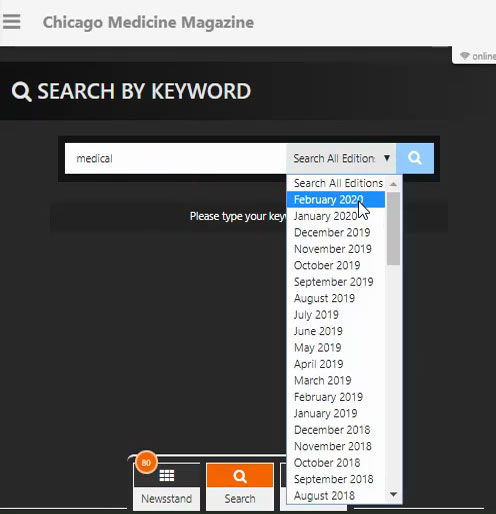 SEARCH ARTICLES BY KEYWORD
Search articles in previous editions or single editions. Click on search results to go directly to the article.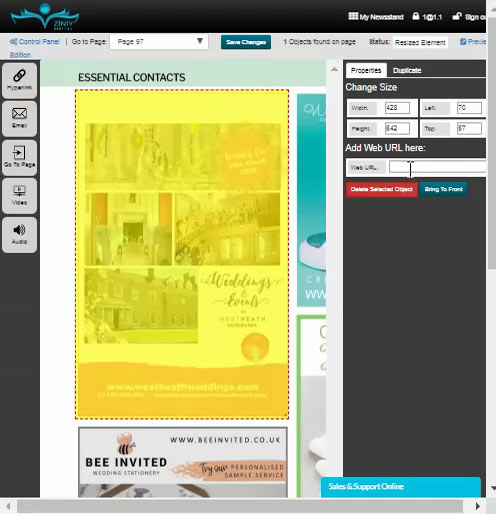 EASY LINKS BUILDER
Easily add hyperlinks on Ads, Product images, or Text on any page with a simple drag & drop interface.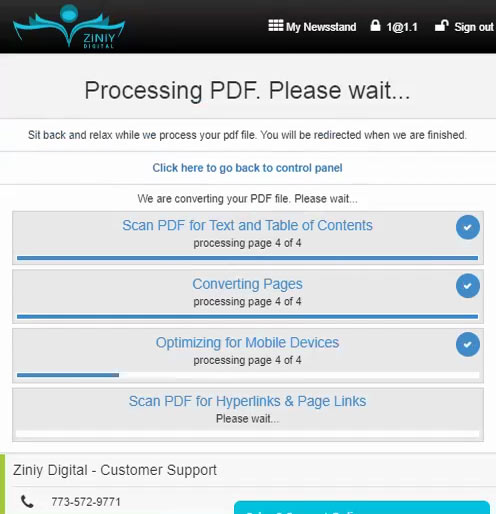 HIGH-SPEED CONVERSION (PDF to Digital)
Convert any PDF file into a fully responsive interactive digital edition within a few minutes.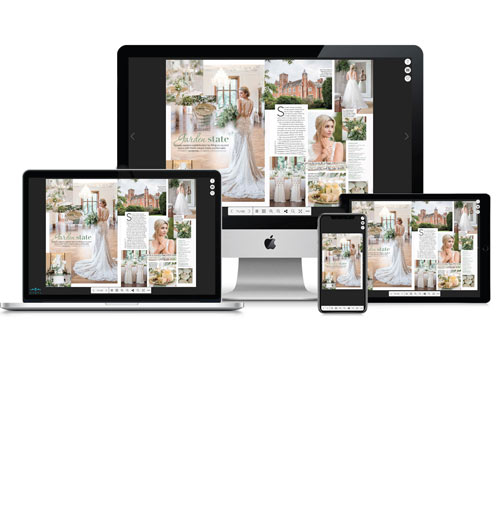 PUBLISH FOR ALL SCREENS & DEVICES
All digital publication created with Ziniy are optimized for all major mobile and web platforms including Android, iOS, and Windows.
DIGITAL PUBLISHING WORKFLOW
3 Simple Steps to Digitize PDF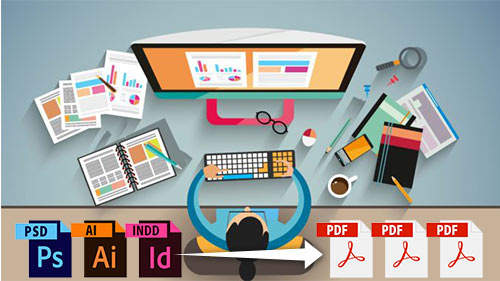 DESIGN
You can design your publication using your favorite software and export optimized PDF file using Ziniy PDF Presets file. We recommend Adobe InDesign for the best optimization. You can also use our presets with Adobe Acrobat Distiller or Adobe Illustrator.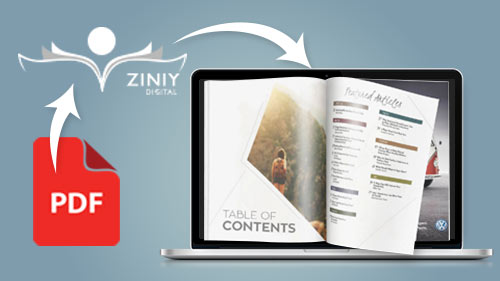 UPLOAD
Simply upload optimized PDF file and let Ziniy to do the rest of the work. In a few clicks, build stunning digital editions for all mobile and desktop platforms including iOS, Android, Windows, Macintosh. Sign up now or go to the pricing page.
ABOUT ZINIY DIGITAL
ALL-IN-ONE DIGITAL PUBLISHING PLATFORM
Ziniy provides a powerful platform to replace your online PDF files with stunning 3d page-flip digital editions. All publications created with Ziniy are optimized for all major mobile and web platforms including Android, iOS, Mac, and Windows.
THE PRINT TO DIGITAL SOLUTION
Instantly transform your PDF into a shareable interactive digital edition for every screen and device.
CREATE IT ONCE, DISTRIBUTE EVERYWHERE
Create, distribute & track your digital publications from a central online hub.